Hot Desking
- for when you need occasional space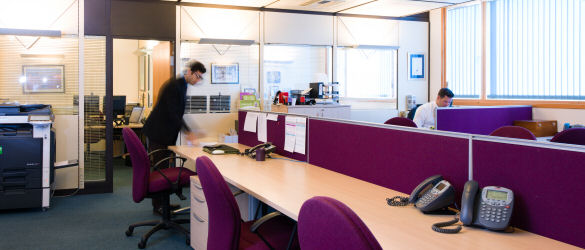 Hot Desking – effectively having a desk within a serviced office space as and when you require it, this can be highly beneficial for start-ups and smaller businesses. By bridging the gap between a virtual and a physical office, you can really assess what your needs are, and take the time to try out our services before you commit to a longer-term arrangement.

Total flexibility
You can Hot Desk with us by arrangement from as little as a half day, to a full day, week or month. Many Hot Desking clients find that our facilities provides them with access to a level of service and technology that you may not be able to afford to implement from home.
Access to our complete range of services
You can still enjoy access to the benefits of projecting a professional business image, you can use any and all of our range of services, from having your telephone professionally answered, to administrative support, to use of our technology. Plus you still have the opportunity to network and build contacts within a large and diverse business organisation.
Located where we are, within good access links to all major transport hubs and within a 20 minute train ride to Central London, we are in the ideal location to offer this service.